Events
Stay in tune with what's going on!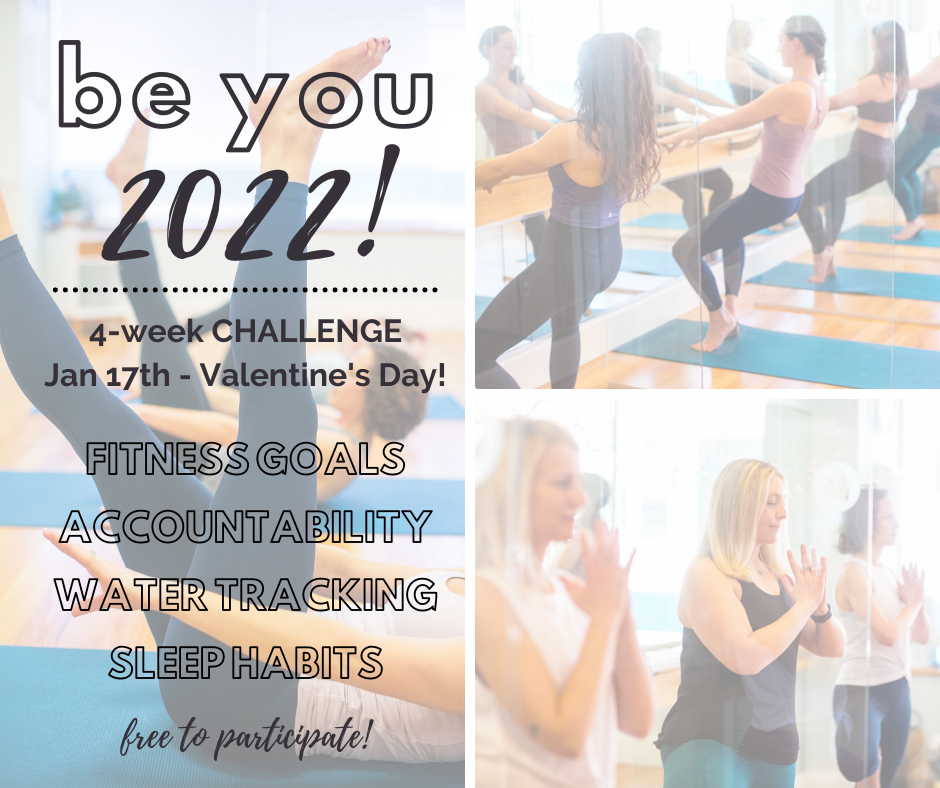 'BE YOU' 2022
a 4-week HEALTH & WELLNESS challenge focusing on FITNESS, WATER INTAKE & SLEEP HABITS.
JANUARY 17th - VALENTINE'S DAY
The details:
-- FREE to participate!
-- Sign up in-studio or email us so we can add you to the list!
-- Classes are pay-as-you-go with whatever class package works best for you (catch our New Year deals running the weekend of January 14th!).
-- Stay accountable with our Challenge Tracker to help guide your MOVEMENT, WATER INTAKE and SLEEP HOURS over the course of the 4-weeks. (Trackers will be available to pick up in-studio.)
-- Those who complete the fitness portion (THREE studio classes/week) will be entered to win our GRAND PRIZE: $100 gift card for massage or acupuncture at Emerging Energy in Providence!
REGISTER HERE!